We are all aware that websites work as a digital identity for a company. But do you know your business communication plays an essential role in creating the value of your company? That's when a professional email address comes into the picture. If you are still using a Gmail address for business communication, you must read this blog till the end.
To own a Professional Business Email Id, you need to subscribe to business email hosting service. So what exactly is business email hosting? Let's find out!
What is Business Email Hosting?
With time and the advancement of technologies, doing business is becoming easier and advanced. One service that helps the productivity and growth of companies is email hosting. A business is nothing without email service playing a vital role in it, and email hosting helps the business grow much at a rapid pace.
But what is email hosting, and how does it help the business grow?If you as a business owner invest in a hosting email service, technically you are subscribing for an email server. This server is where you can store, send, and receive emails. You will need to purchase an email hosting from an email hosting provider.
Having an email hosting for business serves many benefits where you get a customized email address. However, the decision to invest in an email hosting service doesn't come easily. Before sealing the deal, you must know all the ins and outs, of course, that includes all the technicalities. So, let's dig deeper into the service and see for yourself if it's' worth it.
Professional Email for Business
A business email hosting is used explicitly for professional email communication. The business email address will carry your company name—for example, employeename@companyname.com.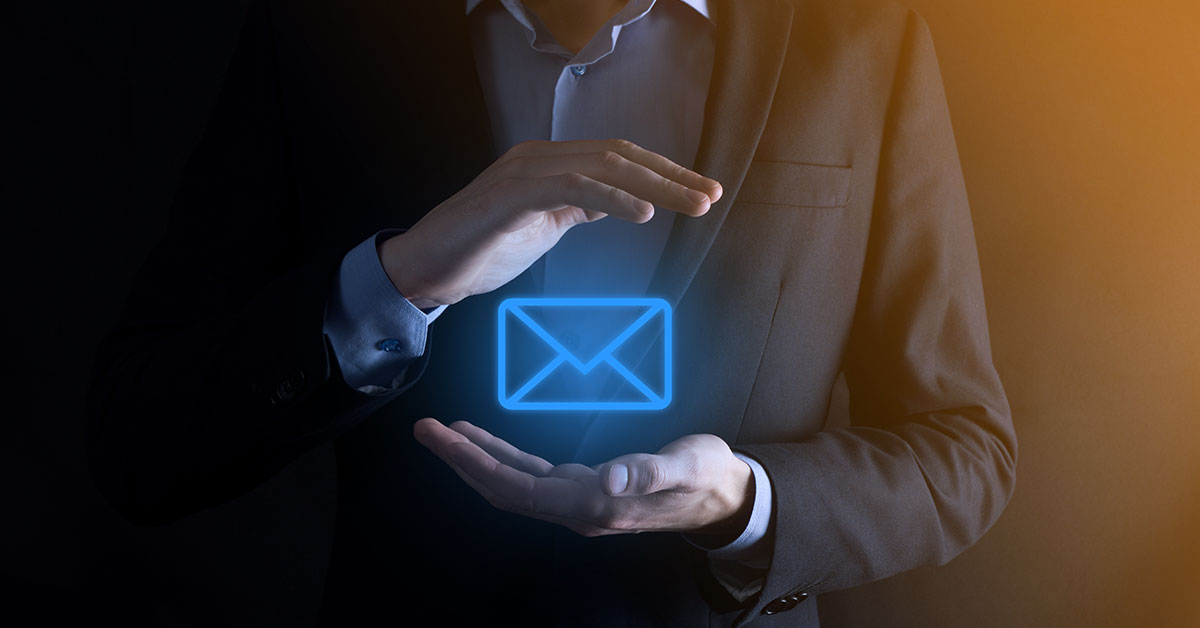 With this email address, employees can have the authority to act on behalf of a company. Because every communication made by the employee will have the company name on it, it can also act as an advertisement. The benefits of business email don't end with just building a brand name. Let's look at other services.
7 Perks of Business Email Hosting
You will see that many business email hosting provider in India provide services that make your investment in professional emails a pocket-friendly deal. However, you must know what you get for what you pay. There is no doubt that customers look for a company that they can trust, and a professional mail account does half the job, if not all.
So, does that mean a great deal when buying professional email for business will solve the purpose? We suggest you read through the benefits and know it for yourself –
Professional Identity – Be it an internal communication with your employee, or an external one with the customers or stakeholders. Your business will prove to be more professional than ever with a Professional Email. While sending out emails through free email service, like Gmail, Outlook, etc., will do the job, it might be unprofessional and hardly impact. Whereas the similar mails sent out through business mail, addresses have resulted in more convincing, and of course, professional.
Trust – We have already talked about how customers would trust a business email account more than a free email account. That's because in a professional email for business, the domain name is visible, which is your company's name. When a customer is curious about your business and wants to know more, they would immediately recognize your website from the domain name. The faster they find you, the easy it is for them to know about you.
Reasonable Prices – Cost matters to us all and therefore investing in a professional email for business can be doubtful at first. But you find that you are getting so much more than what you have paid. Only when you use the services and all the features that come with it, you will understand your investment's actual value. Business email hosting provider in India offers services at a very affordable price.
Storage Space – Along with other business email benefits, a business email hosting provider in India offers you packages that let you add on storage space. You can, of course, choose how to customize it according to your requirements.
White-Label Email Hosting – White label email hosting makes things better with a facility where you can add a logo on your email account. This feature can help brands or businesses if they don't want their employees to know about the parent service provider. This way, a brand can keep the details and identity of parent service providers private.
Extra Features – A professional mail account has more benefits than free mail service. For example, let's talk about the size of the inbox. A free email account will not, by default, allow you to customize the size of your mailbox. But with a professional email for business, you get specialized features for your usage. Email hosting for business comes with additional features like shared contacts, calendar, backup, and retrieval of deleted emails. Customization, according to your needs, is yet another feature of a paid email service.
Increased Security Of Your Inbox – While you invest in a business email hosting, you can be stress free, knowing that your inbox is safe, and so are its contents. You don't have to worry about any confidential or sensitive information getting in threat.
Our Take
All businesses need email to connect with their employees and clients, making it an essential part of all companies. But does your business heavily rely on sending out emails to potential customers, or other business contracts? Business email hosting should be on your investment list as it makes things so much easier for you. Services like business email hosting also reduce costs, as you don't have to employ human resources to manage your email accounts. Now that we have told you the benefits of a business email, when are you switching to your professional email for business?